I remember during my childhood when Doordarshan was the only channel aired on Indian television it had quality programmes .
There were only few serials which were very good and kids of that time were more involved in outdoor games rather then being hooked to TV and Internet .
So they were physically more active and social then kids of today .
During 90's when Dish TV started gaining popularity then there were many channels and many programmes , some of the famous one like Antakshari by Annu Kapoor , some horror serials on Sony Tv etc , it was still very enjoyable .
Then when channels were flooded with Saas Bahu sagas it became boring .
The daily soaps had big star cast , abnormal twist and turns in the story and some of these serials ran for years .
Viewers started loosing interest in such boring stuffs specially the youngsters .
Now I feel that the Indian television has lost its charm , it is not like that of 80's and 90's when emphasis was given on quality not quantity .
These TV serials have a great impact on mind of people.
People copy what they see , be it be style or fashion or the way these actors talk and behave .
So its the
responsibility of Producers and directors to show some thing good on television
.
Stories which are enjoyable , have moral teaching and could create some awareness among viewers against the social ills .
I used to watch few serials like Kumkum Bhagya and Qubool Hai on Zee TV , but I stopped watching them as there was enough negativity in these stories .
Evil plots and abnormal twist and turns and new seasons with new actors finishes the charm of story .
Some times I really wonder "Can't they show something good ?"
People watch these serials for entertainment not for emotional turmoil .
The leading actors are always shown crying and their life is made hell by negative characters of the serials .
Seems viewers are taught how to plot against your in laws and all .
This is definitely having a bad effect on society .
Its high time that directors should stop showing kitchen politics in these series .
So I thought its a sheer wastage of time sitting in front of idiot box and watching all negative stuffs , its better to spend some time on internet and do something good like blogging and connecting with friends on social media sites .
Last year I had watched some Pakistani Drama's on youtube like Zindagi Gulzar Hai , HumSafar and Aunn Zara . I had heard a lot about these dramas and wanted to see . I found them much better than Indian Serials as these stories were like real stories of middle class family where a girl child struggles to get education in a conservative society and there was no negative or borings stuff .
The story was finished in around 20-25 episodes which seems so good unlike Indian serials which runs for years and it becomes difficult to keep track of those stories .
I wish Indian directors and producers learn some thing from these Pakistani Dramas and make something of that sort for Indian television .
There are some reality Shows in India which are really good and gives platform to budding talents to be popular and pursue their hobby .
Reality Shows like
Satyamave Jayate
by Aamir Khan is a real good thing on Indian television as it works on bringing some positive change in the society .
Aamir Khan has done justice to his Celebrity image by doing such a show .
We need many more shows like this .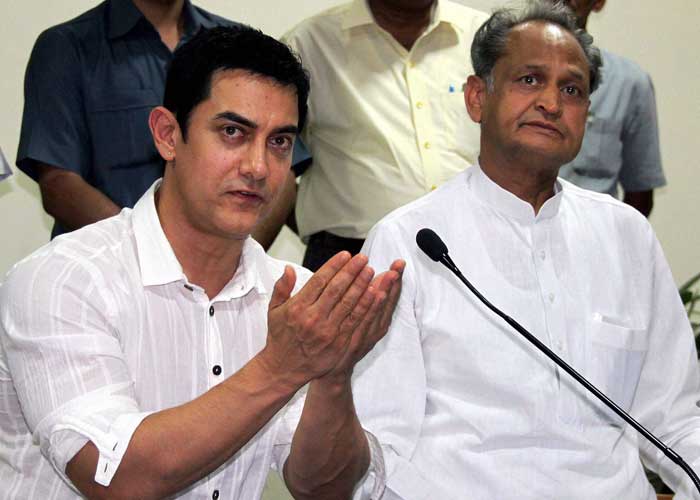 (Source
http://movies.ndtv.com/
)
Shows like
Kaun Banega Crorepati
are also excellent which has give name , fame and money to many common people , For them its like a dream come true to be on television , meet superstars like Amitabh Bacchan and Shahrukh Khan and earn some good money .
Televisions is a very important medium to spread awareness among people as it reaches mass , specially to people in rural areas .
Through Commercials and programmes people can be taught many good and useful things .
And since many people in rural areas are still illiterate they blindly believe what is shown on TV and Films . So they should be shown some thing good not bad .
This blog post is inspired by the blogging marathon hosted on
IndiBlogger
for the launch of the
#Fantastico Zica from Tata Motors
. You can apply for a
test drive of the hatchback Zica
today.