We have watched numerous serial on Indian Television, then many popular Pakistani Drama's on Youtube and Zee Zindagi Channel, But only a few are there which were liked by all and were really good. One such Pakistani Drama or series is Zindagi Gulzar Hai.
I would like to share why I loved it :)
* It was much different from regular Indian soaps or Saas Bahu sagas where most of the things are either exaggerated or seem unrealistic.
* The story was too good and seemed real, the struggle of middle-class women.
The struggle of Kashaf's mom to educate her daughters and get them married in well off families.
* Kashaf's struggle to get higher education in spite of the fact that her father and his family were opposing it and prove her worth.
* Zarun's choice of life partner in terms of education and family values, what was missing in his own family. As his mom and sister were too modern and he didn't like it.
* The thing which I liked most is :
Kashaf's Mom and her attitude towards life.
Her husband left her as she could not give him a son but only daughters.
No financial support from her husband.
Still, that strong lady had a positive attitude towards life.
She struggled financially and emotionally but managed to give higher education to her daughters.
She worked hard so that her daughters could get married in well off families.
In spite of some hardships ( where other women would have lost hope ), She managed to do everything well and the Best Part is
Gratitude towards Almighty
.
And a positive attitude towards life.
Something which is missing in many people these days.
People complain about life and its issues, get upset and depressed at small things but do not think of such people who are struggling to make both ends meet and are still happy.
That really made me think that
We should be thankful to Almighty for all the blessings we have got.
There are many who do not enjoy what we have.
Challenges and problems are part of life, we cannot escape, what we can do is To Be Strong & Be Thankful to the Almighty.
The next character which I liked too much is
Zarun.
* He was not a spoilt brat as usually rich guys are.
* He valued relations, was moral support for his sister and helped her during up's and down's of her life.
* He had respect for all the women in his life, his mom & sister, Wife, and mother-in-law.
* He was a good husband and caring brother.
Overall his character is to be loved by all.
Zarun and Kashaf's relationship is also quite interesting.
Initially, they disliked each other, then Zarun started liking her and after marraige, both were good partners :)
So I loved this serial so much and have seen it a few times.
I hope most of you would agree with what I have written, Do share your views in the comments section below.
This post is a part of #SlimTurns4 Blog Birthday Celebrations hosted by Slimexpectations and Thoughts by Geet
Do check their blog's and posts in this series.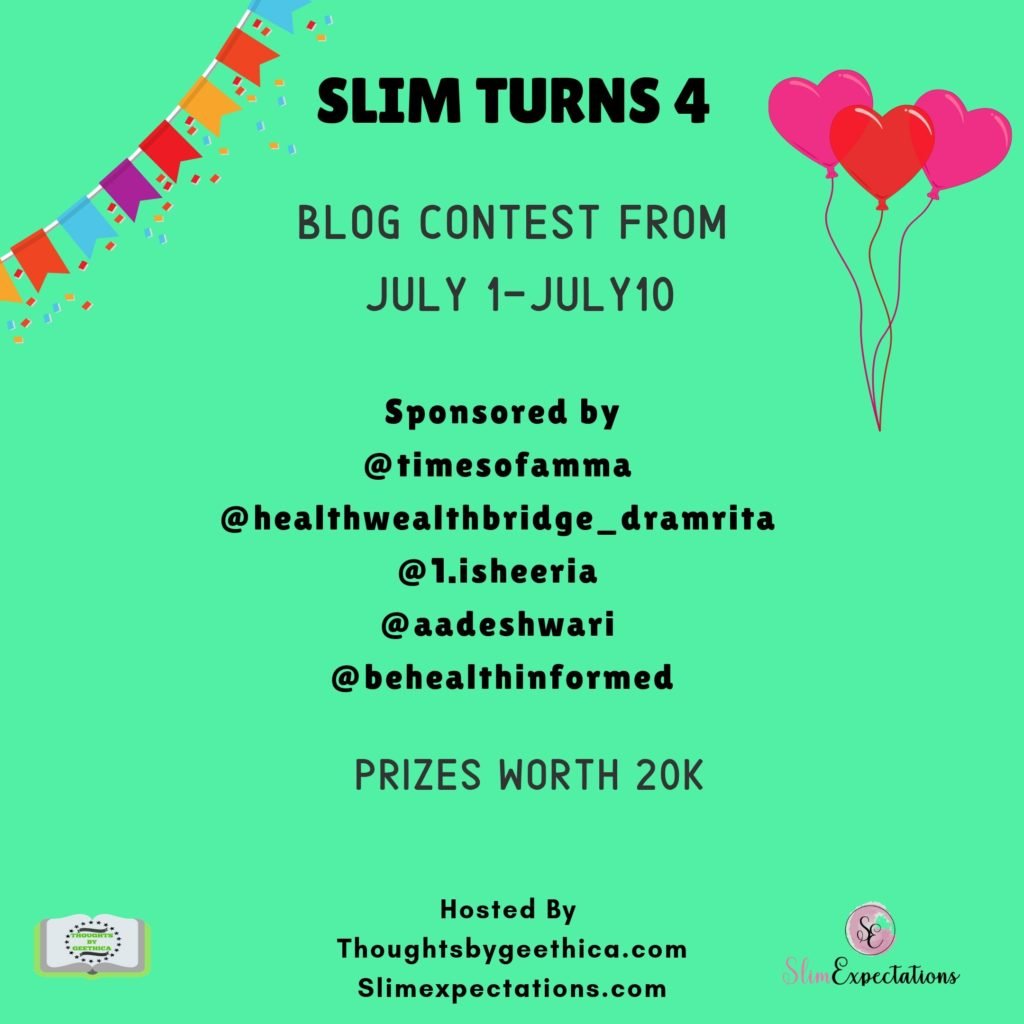 Love
Ghazala